Physical Therapy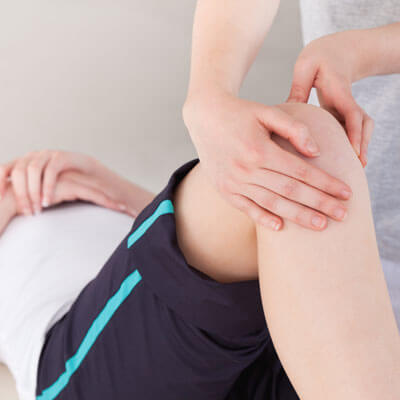 At some point, nearly all of us will experience back or knee pain, pull a muscle while playing our favorite sport or twist an ankle. Most of these types of injuries don't require surgery but can be addressed through physical therapy.
Helping You Meet Your Goals
Our PT is designed for a person to achieve whatever goals they have and for them to maintain them. After you have an initial evaluation and your program has been set up, it will be modified and consistently monitored for those goals to be met.
Our Tools
We use manual therapy, tool-assisted therapy, modalities, exercises and kinesio taping.
Conditions We See
Here are some of the most common conditions we see at our East Brunswick practice:
Orthopedic and post-op dysfunction of the shoulders and knees
Rotator cuff injuries
Meniscus and ligament tears
Neck and low back
Cervical disc disorder
Lumbar issues
Gait imbalance dysfunction
Frequency of Care
Though every person is different, we typically start with three times a week for four weeks for your initial plan of care. Once that plan of care ends, your PT will do a reevaluation to see if your frequency of visits can be reduced. For example, we may drop your visits down to twice or once a week or continue three times a week.
We also recommend that patients continue with their chiropractic care.
---
Physical Therapy East Brunswick NJ | (732) 353-6335