About Us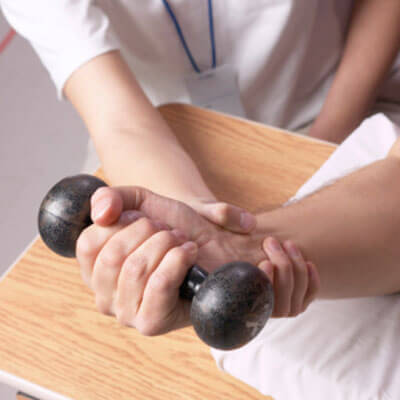 East Brunswick Physical Therapy opened as a response to the growing needs of physical therapy patients at Campbell Chiropractic. As Dr. James Campbell's practice had many PT patients, he wanted a way for them to be treated fast and effectively. Opening our practice across the hall was the best answer.
Our PTs have all worked within Campbell Chiropractic and are delighted to be able to have an expansive practice space to meet the needs of their growing population base. At our East Brunswick PT office, we feature the latest equipment and modalities to help patients get the healing help they need. We also have an acupuncturist on staff who can address many health conditions.
Helping You Meet Your Goals
When you come in, you will get quality care to help you meet your goals. Whether you want to return to your sport pain-free or have greater mobility so you can play with your grandkids, we are here for you.
Giving You the Time You Need
You won't feel rushed at our practice. Individually, each of our therapists will not see more than four patients in an hour. Our team members will take the time to ensure you're getting all the care you need at each appointment.
MEET THE TEAM »
A Patient Success Story
It's a privilege to see so many people have restored function, improved range of motion, pain relief and more with our physical therapy services.
A patient had pain in both shoulders for over 10 years and wasn't able to do their daily activities or hobbies. Now the patient can do so more comfortably because of coming to therapy three times a week for the past six weeks. This patient is having less pain and a better quality of life.
Could you be one of our success stories?
Schedule an Appointment
Contact us today to book a same-day appointment! Walk-ins are welcome and we're open late for your convenience.
---
About East Brunswick Physical Therapy | (732) 353-6335